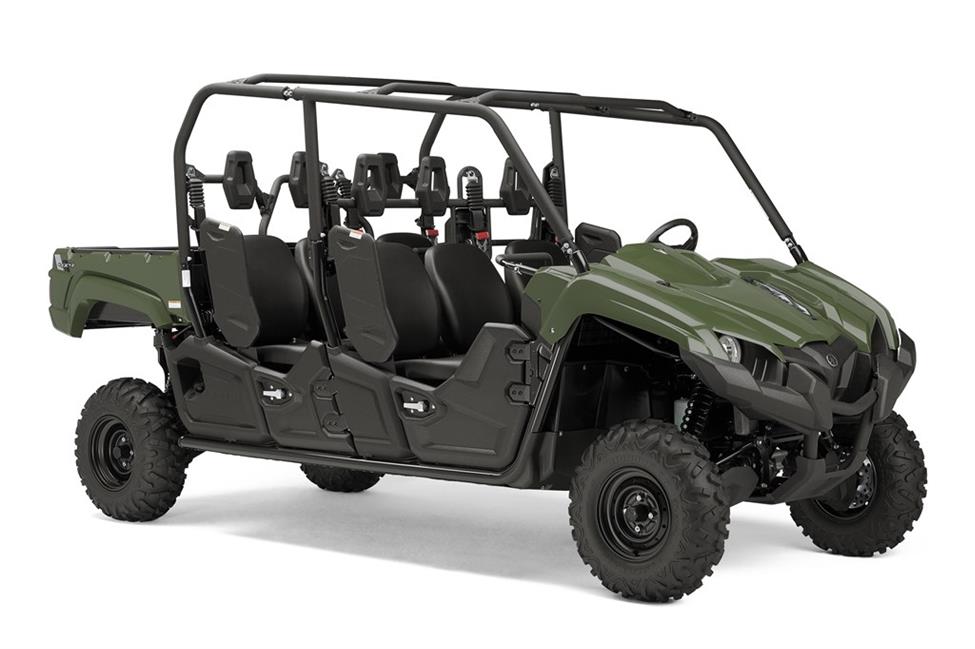 Room for Six
This 6-occupant machine achieves driver and passenger comfort with a class leading 115.6″ wheelbase that smooths the ride and allows for best-in-class interior space. Both front and rear center seats are offset, as are the middle headrests, allowing for unmatched middle passenger comfort and convenience.
Roomy Cabin and Cargo Capacity — 6 Passenger SxS UTV
Room for the whole family, or all your hunting & fishing buddies.
Trailer

& Helmets Included

Windshield Available*

Advance Reservation Required
Equipment Specs
Seats 6 Passengers
686cc liquid-cooled SOHC 4-stroke; 4 valves
Ultramatic V-belt with all-wheel engine braking; L, H, N, R
2WD/4WD
Electric Power Steering
154″ Long x 62″ Wide x 77″ Tall
Weighs about 1,695lb
600lb Bed Capacity
9.7 Gal Fuel Tank
11.4" Ground Clearance
Independent double wishbone;
8.1″ Travel
25" Tires
1 Available
Rental Rates
January 1st – May 25th 
1st Day – $310
Each Additional Day $160
May 26th – August 21st 
1st Day – $340
Each Additional Day $190
August 22nd – December 31st
1st Day – $310
Each Additional Day $160
Security Deposit Required to Rent
Weekend Special
$470
Friday evening to Monday morning
Rental Terms
Requires ½ down to reserve equipment.
Must be at least 25 years old and have a valid credit card to rent.
Taxes, insurance, security deposit and *optional accessories extra.
Color & style packages vary and are subject to availability.
additinoal terms and condtions apply, see rental agreement for details.